Professional Gymnasium Floor Refinishing
Welcome to Professional Floors of St. Louis, your top gym floor refinishing company. We recognize that your gym facility may be one of the largest investments you make. That's why we value your investment and take pride in our work. Rather than replacing an old and worn out gym floor, breath new life into the space. Gym floor refinishing is a great way to preserve the history of your gym and floor while also updating, maintaining, and protecting the surface. Get in touch with our team to get a free estimate on gym floor refinishing in St. Louis, St. Charles, and the surrounding areas.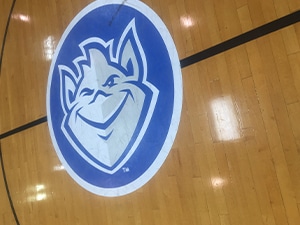 Why Do Gym Floors Need Refinishing?
Gym floors are a major investment for any school, rec complex, or athletic center. Often, they are the main location for gathering, activities, and practices for a variety of sports including basketball, volleyball, gym classes, pickup games, and much more. With all of this use the finish on the floor will deteriorate over time. Especially if the floors are not properly maintained, and even with proper maintenance wear and tear will eventually catch up. Our gym floor refinishing service for gyms in the St. Louis area is unmatched by any company.
How Often Should You Refinish Your Gymnasium Floor?
Gym floors get used and abused, and even when properly maintained the finish will start to deteriorate within 8-10 years. Our team at Professional Floors of St. Louis recommend watching out for warning signs of deterioration and contacting our team if you notice any issues with your floors. In addition to this, another instance may be when the logos and graphics on the court become outdated. Updating your gymnasium floor can be a great way to bring new life into a dated gym.
Signs you may need refinishing
If your floor looks old and yellowing

When the logo graphics and game lines become outdated

Peeling finish in high traffic areas

Game Lines are not as vibrant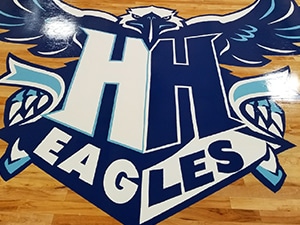 Gym Floor Preventative Maintenance
Gymnasium floors require a lot of maintenance to keep up with the use they endure on a regular basis. Our team at Professional Floors of St. Louis offer professional maintenance services to help you keep your gymnasium floors looking and working like new. This preventative maintenance service is called screening and re-coating.
A screen and re-coat consist of roughing up the top layer of finish on the floor with a light abrasive screening disk. This allows the new coat of finish to adhere to the existing finish coats to prevent cracking or peeling. The floor is tacked with a rag until it is clean and a coat of finish is applied to the floor. Then all you have to do is allow the finish to dry (usually 48 hours with one coat). Industry standards recommend screening and coating every 6 months to 1 year (depending on usage of area). Regular screening and re-coating over the life time of your gym floors will help them last much longer.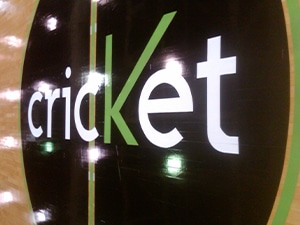 Finishes Designed for Gym Floors
When it comes to finishing your gym floors, we offer two types of finishes specifically designed for sports, regular activity, and general use. These finishes come in both oil and water-based finishes which our experts can help you decide between. They are specifically designed for gymnasium floors and will last much longer than non sport designed finishes.
Learn about the differences between water and oil-based finishes here.
Bona Sport – Oil-based Finish
Bona Sport is a premium quality, oil-based polyurethane developed specifically for finishing gymnasium floors. It provides a tough, high build gloss finish with excellent chemical resistance, protecting against perspiration and routine cleaning.
Bona SuperSport – Water-based Finish
SuperSport is a high quality one-component sport finish for durability and appearance. It both protect your gym floors and maintains a natural color. It is specifically designed for professional use on maple sports floors providing a tough finish that will withstand years of use and maintenance.
SIU Edwardsville
Afton Salvation Army Recreation Center
Shrewsbury Recreation Center
Pacific School District Intermediate School
Ballwin Point
St. Louis YMCA
St Louis University
Washington University School of Deaf
Parkway Central School District
Afton Community Center
Boys and Girls Clubs St. Louis
Cahokia School District
Waterloo School District
Job Corps St. Louis
St. Francis Borgia Washington, Mo
Cricket North County Rec Center
Golds Gym
Arthur Murray Dance Studio Manchester, MO
Holy Redeemer School St. Louis
Kirkwood Recreation Center
City of Des Peres
Leclaire Elementary
Vianney High School
Czech American Community Center
Rock Church
Emmanuel Lutheran
Brentwood High School
Bethlehem Lutheran Church
Cahokia Fitness Center
St. Genevieve Dubois
Ascension Parish and School
Wentzville School District
Touch Point Autism Services
YMCA Edwardsville
Gym Floor Refinishing Gallery
Look below to find some examples of gym floors we have refinished in St. Louis and the surrounding area.
hardwood floor sanding and refinishing in Town And Country, MO
Barb Bybee - Town And Country, MO 63017
installed parquet flooring in Wildwood, MO
Angie's List Reviewer - Wildwood, MO 63038
Hardwood Floors Refinishing in Chesterfield, MO
Angie's List Reviewer - Chesterfield, MO 63017
hardwood floor sanding and refinishing in Town And Country, MO
Barb Bybee - Town And Country, MO 63017
installed parquet flooring in Wildwood, MO
Angie's List Reviewer - Wildwood, MO 63038